Version: 0.32.2
Profile Menu​
Click your profile icon to access the profile menu.
Billing​
Click Billing to view billing information including subscription tiers, invoices, and usage limits.
Subscription​
Under the Subscription tab, you can view your subscription's status and renewal date. The next payment amount, due date, and payment method is listed on the right. You can also click Change Subscription to change your current plan, or Cancel to cancel your current plan.
Invoices​
Under the Invoices tab, you can view your subscription in more detail, including the tier, start and end date, payment method and totals, and invoice.
Usage & Limits​
Under the Usage & Limits tab, you can view your total session counts, session cells created, and monthly Ask requests.
Change Password​
Click Change Password to reset your current password. If you've forgotten your password, log out and click forgot password.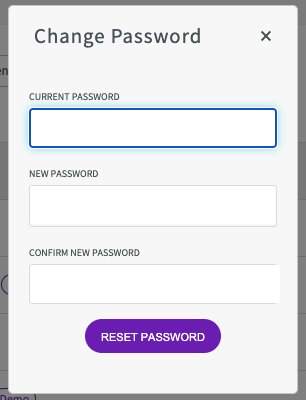 Log Out​
To log out of your account, click Log Out.